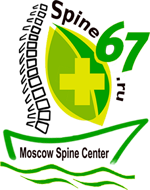 In Moscow City Hospital No. 67 surgeons did a un...
In Moscow City Hospital No. 67 surgeons did a unique operation using a robot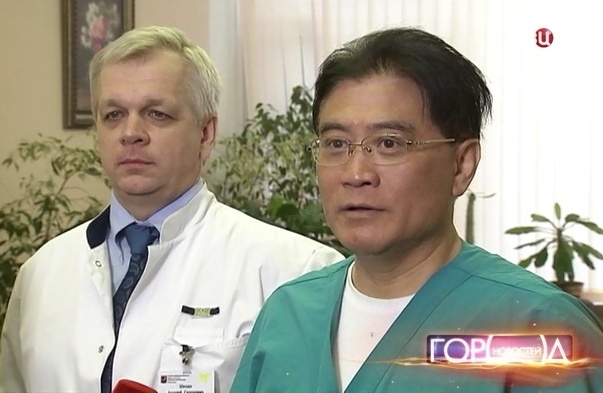 Surgeons in Moscow Spinal Center did a show case operation using the medical robot. Specially for this case Professor Kew Jong of China, President of the Scoliosis Association, came in Moscow. Among different medical centers in the world, he chose the Moscow clinic where new technologies are integrated in surgical practice.
Correspondent:
Unique equipment conducts computer scanning directly in operating room, although it is usually done long before the procedure in different diagnostic centers, reports "TV Center". Now all data is transmitted in the "brains" of the robot, and it plans the entire procedure.
Dmitry Dzukaev, Head of Spinal Center:
"Imagine that you do the complete renovation in your house, but continue to live in it. This is impossible, so you have to leave that house than virtually build a new one. But spinal surgeon cannot relocate the nerve roots, spinal cord, fix the problem, then insert all back to where it belongs".
Correspondent:
It is not just calculating, but exclusive precision. On the operating table - the young woman after a serious accident. Her spine is fractured, and one wrong move can lead to paralysis. Titanium screws are implanted without a single x-ray scan - robot without this additional information knows every step.
Dmitry Dzukaev, Head of Spinal Center:
Robot with its small, but reliable hand shows me in which direction should enter the implant.
Correspondent:
Surgeons verify every movement of this robot. Wednesday case was attended by Kew Jong, famous scientist, one of the experts in the study of scoliosis in China. He studies the robotic technology, which plans to use in his hospital. He chose Moscow Spinal Center from the list of three clinics in Europe and America, which he was offered to visit.
Kew Jong, professor of the Nanjing University, President of Scoliosis Association
: "I am fascinated by the high level of specialists in Moscow Spinal Center, who work confidently and easily. I was also surprised by the technology that Russian colleagues not only use, but also develop. Here I figured out how I want to work when I get back to China."
Correspondent:
In this Center, new technologies are not only to implemented but also developed. In fact, this is an expert clinic, which together with the equipment manufacturer from Israel participates in the development of new models of a robot. Today surgeons in this Center can treat any complex spine traumas and diseases thanks to the combination of technologies, which has no analogs in the world.
Andrey Skoda, Chief Physician of Moscow City Hospital No. 67:
"We have collected here several systems and data technologies, they are combined into a single operating unit - a 3D-microscope, portable CT scanner, and navigation systems."
Correspondent:
The last implant is inserted by professor from China. This is only the first step; then the surgeons have to perform meticulous work under the 3D microscope. The operation is complicated and takes a few hours. Then goes rehabilitation, after which patient earlier facing disability, got a chance to walk again.