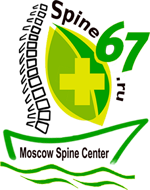 Moscow Mayor congratulates the best physicians o...
Moscow Mayor congratulates the best physicians of 2012
Moscow Health Department organized second festival 'Formula of Life', that was proposed in 2011 by Council of Medical Directors of Moscow clinics and supported by Moscow government. After serious competition jury named laureates of the Festival.
The jury had a difficult task to solve. It had to choose the best physicians from other best. Dmitry Dzukaev, Head of the 1st Neurosurgical Department in City Hospital No. 67, was pronounced a laureate in the nomination "Neurosurgeon 2012". Dr. Dzukaev received the award personally from Moscow mayor Sergei Sobyanin.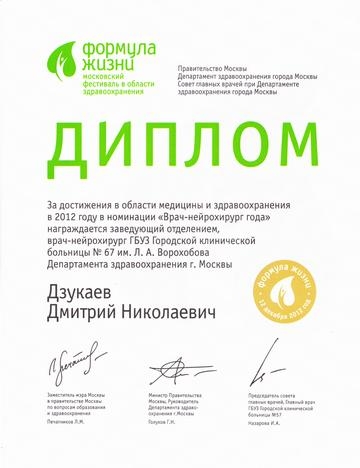 According to Mr. Sobyanin, this festival improves physicians image, stimulates interest to healthcare activities in the young generation. He mentioned that continuous medical education and implementation of the new equipment are the most important priorities in current healthcare modernization. Moscow citizen should feel soon enough the results of city investment in this particular field.